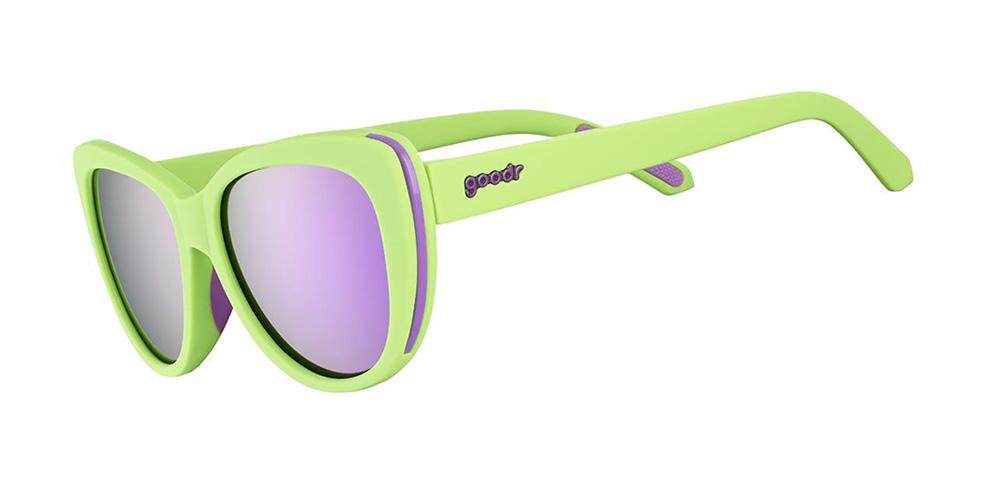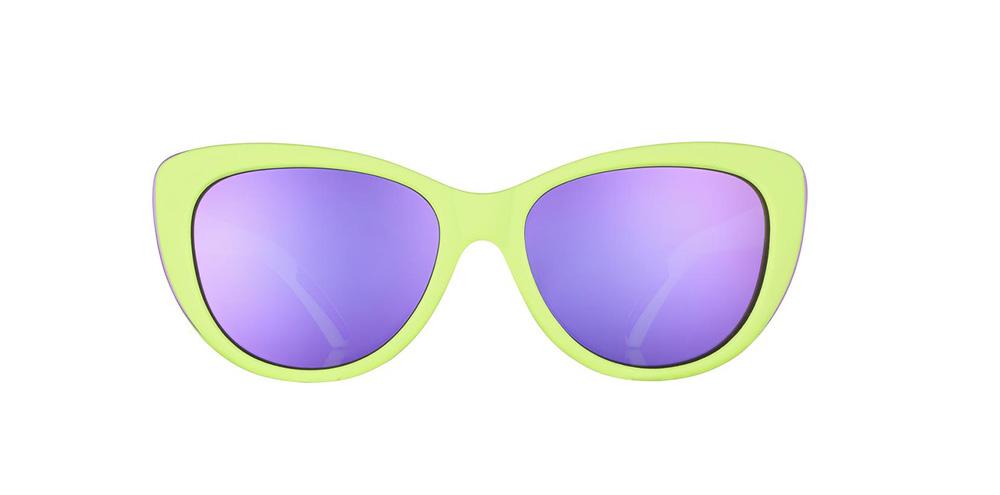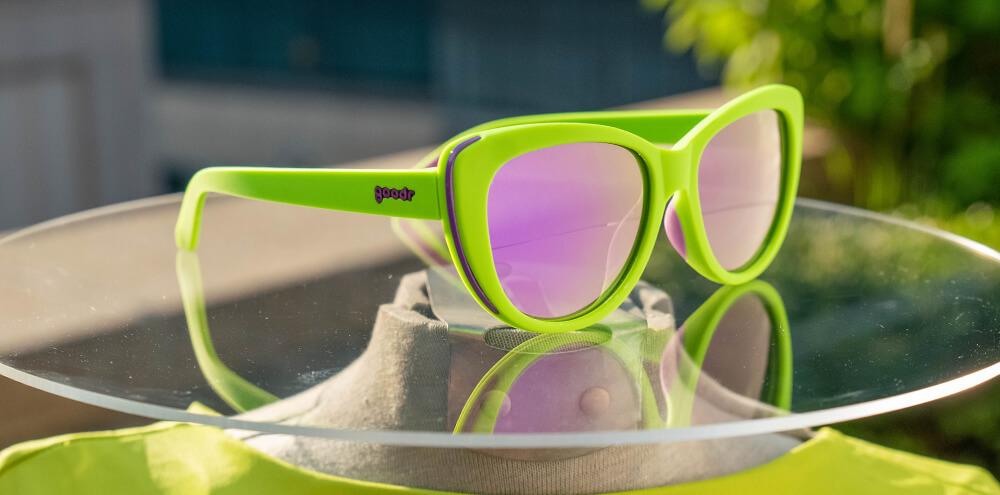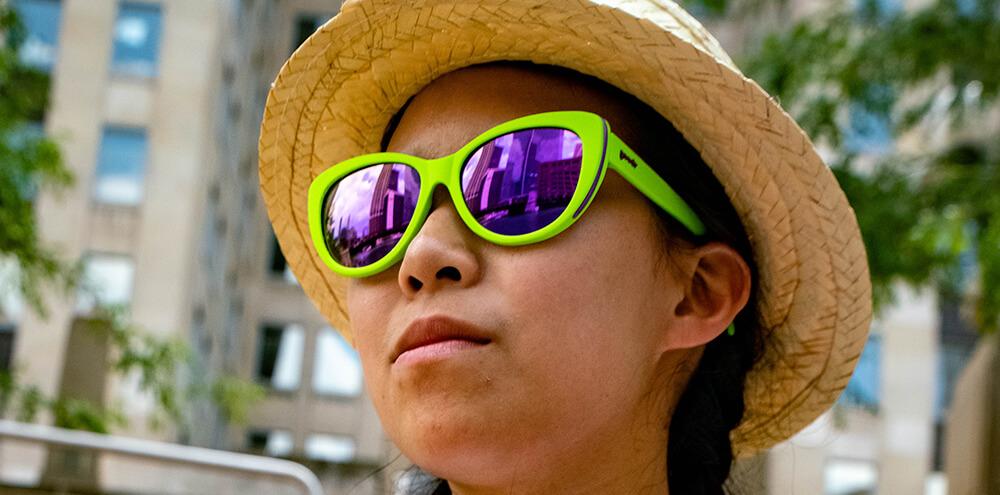 Total Lime Piece
THE RUNWAYS: PERFORMANCE + STYLE
Runway goodrs have all the running performance benefits with a universally flattering, high-fashion cateye shape. Have your cateye and eat it too!
Made For

running
Great For

beasting

biking
HIGH FASHION SHADES, MADE FOR RUNNING.
1 NO SLIP
Our lightly-textured silicone earpieces use the all new goodr Cat Tongue Technology to offer enhanced protection against slippage.
2 NO BOUNCE
Our frame is crafted to be feather-weight, yet snug, with a comfortable fit to prevent bouncing when running.
3 ALL POLARIZED
Glare-reducing, polarized lenses and UV400 protection that blocks 100% of those harmful UVA and UVB rays.
4 ALL FASHION
Look like a model while you're running. Isn't that why you're taking all those running selfies?
5 NO CATCALLS
We aspire to the day we can guarantee that you won't be whistled at on the street; sadly, we cannot make that guarantee.We CAN, however, guarantee that no person wearing Runway goodrs has ever been telephoned by a cat.
IS THE WORLD READY FOR THE #CREAMYCALVES REVOLUTION?
---
What's the key that makes your sweet, light, and creamy calves swell? Yeah, creamy calves. That's a thing, right? Toned, creamy calves. Maybe not, but should we make it a thing? It's pretty funny, yeah? Or maybe it's just weird and slightly gross. Can't tell. Could you please try it out and let us know how it goes? Introducing these lime green and purple-lensed couture runway goodrs in Total Lime Piece, a perfect complement to your whipped #creamycalves.
REVIEWS